We recommend using Red Shield VPN apps instead of manual setup.
This will allow you to access the VPN in regions where the Wireguard and OpenVPN protocols are blocked, and the applications also have many useful features.

1. Install WireGuard app from Google Play or F-droid.

2. Open the WireGuard configurator in the Personal Area: "Manual setup" -> "WireGuard".
Then select the location and port you want to connect to and tap "Add and Download".
To avoid confusion, give the configuration a name, for example "Android".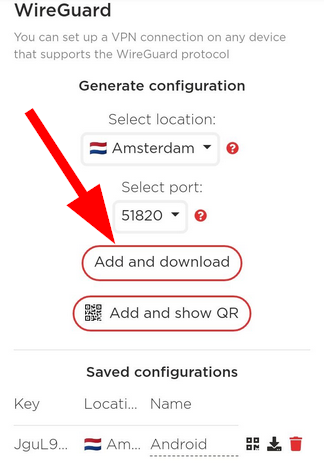 If you can open WireGuard configurator on another device, you can tap on "Add and show QR" and add the configuration through the smartphone camera.

3. Open the WireGuard app and tap on the add configuration button.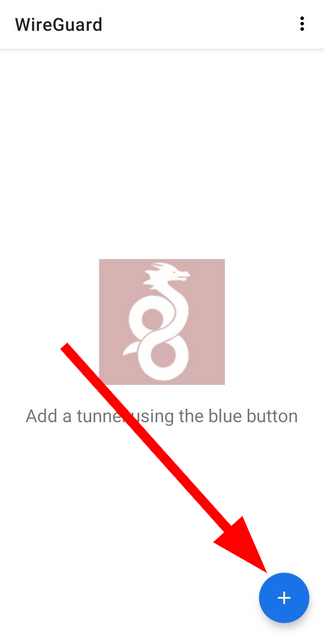 4. Select "Import from file or archive".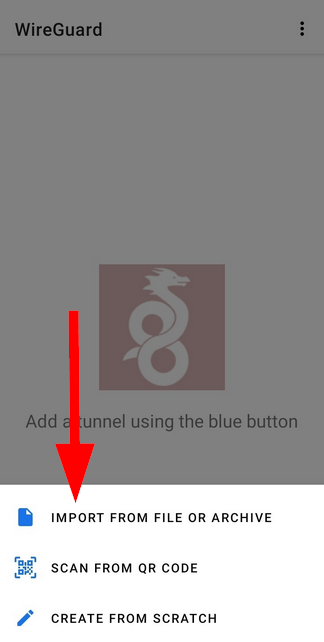 5. Select the file that was downloaded from the WireGuard configurator.


6. Tap on the switch to enable VPN.


If you want to turn off VPN, tap on the same switch.
❗ The WireGuard protocol has a peculiarity: if your subscription has expired, or there are some problems with the connection, the switch can remain in the "Connected" position.