1. When you open this page, the download of the installation file should start automatically.
If the download does not start, click on this link.

2. Run the downloaded installation file, click the "Continue" button and follow the instructions.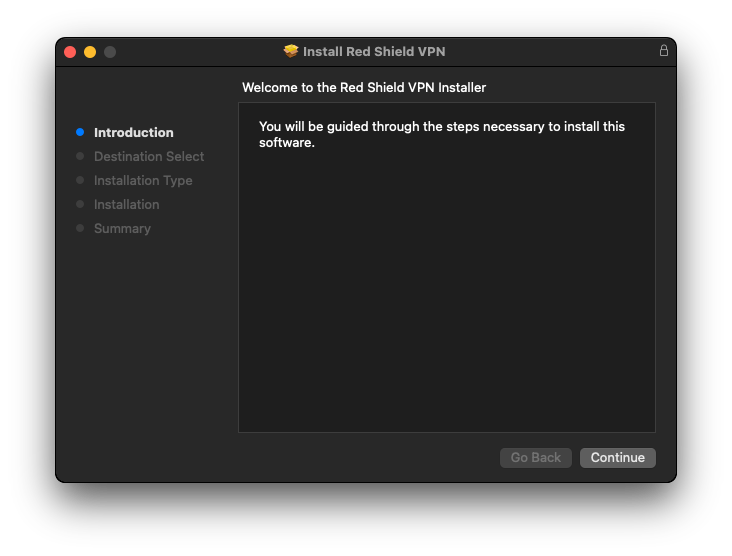 3. When the installer asks for a username and password for your macOS account, enter them.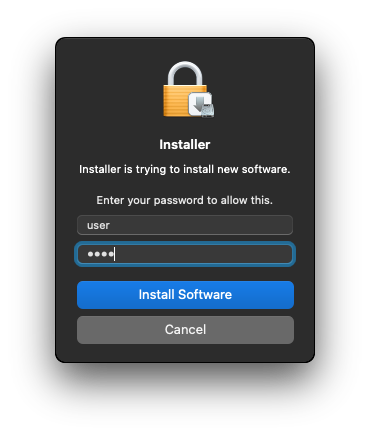 5. The Red Shield VPN application will appear in the "Applications" section. Run it.
Select the "Sign up" tab and enter the data to create an account, or the "Sign in" tab and enter the account details if you already have one.
6. If the Red Shield VPN subscription is not paid, then click "Subscription", then pay for the subscription.


7. To connect, click the button on the main screen of the application. You can choose the location you want to connect to.
To do this, click on the name of the location and select another from the list.
If the connection is successful, the connection status will change to Connected.


8. To disconnect the VPN, click the button again on the main screen of the application.